Hello,

welcome to the May edition of the lock-keeper.

Summer has arrived (although we've had an unusually wet month here in the UK!) and our skippers and their crews have well and truly settled into the business of looking after our guests like well-oiled machines!

We have had some great feedback and will be sharing an example with you in this edition.

This month in the lock-keeper, we introduce the chef on La Dolce Vita, take a peek at the new film The Da Vinci Code through the eyes of our fleet and introduce a new cruise route from Paris to Amsterdam on Savoir-Faire.

We whet your appetite for a cosy winter break on board Scottish Highlander, and we have some great summer offers on Impressionniste and Meanderer.

We announce our April Wine competition winner and for all you budding chefs out there this month's competition gives you the chance to win a mouth-watering book on Scottish cooking, so wooden spoons at the ready!

I look forward to hearing from you, and seeing you at our website, where you can find out all about GoBarging and keep up to date with the latest news as it breaks....


best regards,




Derek Banks - Chairman and Barge skipper


in this issue:

Dolce Vita Chef

Anjodi feedback

Da Vinci Code

Winter Breaks

Barge TV Stars

Wine Winner

May Competition

Savoir Faire

Cruise News

back issues:

july 05

august 05

september 05

october 05

november 05

december 05

january 06

february 06

march 06

april 06

visit our website

barge cruise at
www.gobarging.com

GO BARGING AND THE DA VINCI CODE

Like it or not, Dan Brown's "The Da Vinci Code" is the hottest thing at the cinema released in the UK on 19th May. Over the last few months, "Da Vinci fever" has been sweeping the country until now we're at fever pitch! Everyone's wound up in the spiral, with documentaries, tv promotions and competitions to win tickets to go on your own Da Vinci Code quest!

I read the book around 6 months ago, being a sucker for murder mystery novels, and couldn't put it down. The funny thing is that we at European Waterways have been cruising close to the pages of the book for years and we never knew it!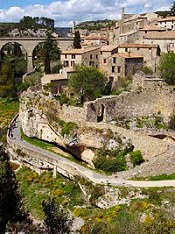 The most obvious link between a cruise with European Waterways and the Da Vinci Code is that if you take a cruise on Anjodi, you are sailing right through "Cathar Country" - an inspiration for Da Vinci Code students with its ruined castles perched on high rocky crags which play such an important part in the background of the story. And during the cruise week we actually visit Minerve, with its 12th Century Cathar fort and museum depicting the bloodthirsty Cathar rebellion.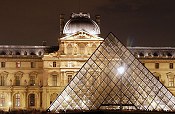 Several of our barge cruises have Paris as the meeting point and many passengers like to have a few days in Paris before their cruise. This is a perfect opportunity to visit the Louvre, experience the glass pyramid, the Mona Lisa (and a thousand other exhibits) and walk through the same rooms and corridors as the hero and heroine of the book, (along with the entire film crew - although filming took place at night and the Mona Lisa in the film was a copy!) Lock-keeper readers might also be interested to know that the blood and strange coded writing on the floor was not actually filmed in the Louvre, but in Pinewood Studios just 8 miles north of our Go Barging offices!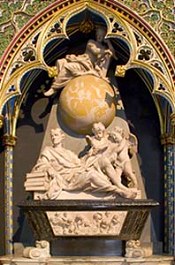 Once the action has left Paris, it shifts to England, where London's Temple church and Westminster Abbey are the focus. The Westminster Abbey filming was actually done in Lincoln Cathedral, but if you are joining a cruise on Magna Carta or Actief, you have a perfect opportunity to explore the cathedral before or after the cruise.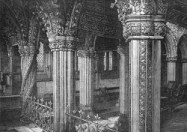 Our last link with the Da Vinci Code is in Scotland, where our beautiful Scottish Highlander barge gently glides along the Great Glen. What a contrast to the urgency of the preceding pages of the story! Many of our passengers like to fly into Edinburgh before making their way to Inverness to join the cruise, and just 6 miles south of Edinburgh, lies Rosslyn, focus of the final scenes and what better choice of venue for the finale than Scotland, a beautiful and mysterious country.

Having reached the end of the quest, our Scottish Highlander barge is the ideal haven - if only the hero and heroine of the story knew about GoBarging - the perfect tonic to help them wind down after 600 pages of non-stop action! back to top
SCOTTISH HIGHLANDS WINTER BREAKS 2006/2007

Although we are only half way through May, we know from experience how our customers like to plan ahead!

With Scottish Highlander in the newspapers and on the radio in the USA in the Mainline Times and on WRTI-FM Philadelphia radio, and also due to appear on Scottish TV on 25th May in "The Woman Who Ate Scotland", she is attracting a lot of attention for people who are already planning their 2006 winter break.

Golfing, bird-watching and rambling are all possible, as are total relaxation and pampering. The air is invigorating at 100 feet above sea level and there's plenty to see even without getting off our warm and cosy barge! The mountains are peppered with snow and the eagles, falcons and buzzards soar overhead and there's a good chance of seeing magnificent deer roaming the hillsides. A winter honeymoon on board Scottish Highlander is a real treat. Don't forget she's also a good base for relaxation after that strenuous Da Vinci quest!

Probably Scotland's biggest annual winter celebration is Hogmanay (or New Year) - it is emphatically a Scottish institution. No household is overlooked by the "first-footing" dark stranger who knocks at the door at midnight. Give him a lump of coal and a wee dram before he toddles on to the next house and you will be assured of prosperity for the coming year.

Burns Night celebrations on January 25th honour the famous Scottish poet Robert Burns with "haggis, neeps and tatties (turnips and potatoes)" on the menu. Throughout the land, village halls, pubs and hotels echo to the sound of folk music and laughter as lads and lassies whirl around the floor dancing jigs such as "the gay gordons".

So if you are looking for a great base for your winter break, look no further than Go Barging!

Scottish Highlander Winter Breaks:
6 -8 pax charter - 5 days, 4 nights - from $13,000 or £7,500
6 -8 pax charter - 4 days, 3 nights -from $ 11,000 or £6,500

Contact us today about our Scottish Highlander Winter Breaks back to top
BARGE TV STARS

Barge cruises in the south of France this year are very popular. Anjodi, now almost an international star, having appeared in Rick Stein's "French Odyssey" TV series, and cruising through prime Cathar Country, has been a magnet for lovers of fine cuisine and Da Vinci "questers" for months now and it's not surprising that she's almost fully booked for 2006.

If you wish to travel on Anjodi, the only remaining space we can offer for 2006 is on the 2nd July and 27th August departures and some dates in November.

Many may not know that Anjodi's big sister, Impressionniste, also cruises along the "French Odyssey" route from Agde towards Avignon, visiting the oyster beds of the Thau Basin, the distillery of Noilly Prat and the Camargue with its famous bulls, white horses and flamingos.

Because of the high demand for Anjodi, we would like to offer cruises on l'Impressionniste at Anjodi's prices for the rest of the 2006 season - this equates to a saving of up to £350 per person or $640 per person on normal Impressionniste prices. Come and see what L'Impressionniste has to offer - she's a real treasure!.

Contact us today about our great Impressionnniste offer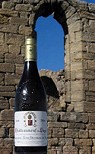 April Competition winner


For our April competition, we had 6 bottles of Châteauneuf-du-Pape French wine
to give away.

Find our Châteauneuf-du-Pape wine winner here.
May Competition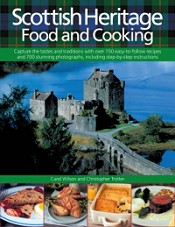 For our May competition, we have 3 copies of Scottish Heritage Food and Cooking by Carol Wilson & Christopher Trotter.

This is a great hardback cookbook, with over 150 easy-to-follow recipes with step-by-step instructions and 700 stunning photographs..


As usual, it's easy to enter - just visit our competition page, answer the multiple choice questions and submit your entry..


Win a copy of Scottish Heritage Food and Cooking
back to top
Savoir Faire
13 night Three Country Cruise in France, Belgium & Holland

Letters from past customers are constantly telling us that our cruises make them feel so relaxed that they don't want to get off the barge after 6 nights on board and wish they could stay on for more. What a wonderful accolade! Well, now, European Waterways is proud to announce a 13 day cruise through France, Belgium and Holland on Savoir Faire between October 8th and 20th this year.

It's a great way to experience 3 different cultures without leaving the comfort of your cabin! There's so much variety and in addition, it is a wonderful time of the year to travel, as the trees are in their resplendent autumn colours. Artists would really appreciate this tour, with plenty of subjects and visits to Monet's garden and Rubens' house.

The cruise starts on the Seine in central Paris near to Place de la Concorde, where guests have a day to soak up the city atmosphere, tour the sights and visit the shops in the company of the guide before enjoying the evening illuminations.

Journeying out of Paris, guests can enjoy excursions to Malmaison, the home of Napoleon, its many rooms lavishly furnished by Josephine, and Impressionist Claude Monet's charming house and gardens in Giverny, where you can see the famous water-lily pond and the Japanese bridge that inspired so many of his paintings.

Moving northwards to Compiegne guests are able to see the train where the World War I Armistice was signed before journeying through the Somme valley and over the beautiful Vermandois hills and Picardie where the tow path beckons them to walk awhile between locks. Excursions to Amiens and Valenciennes along the way introduce passengers to two charming towns, Amiens' great Gothic cathedral with its powerful, towering columns being a high point.

Crossing the border into Belgium, Savoir Faire heads across Flanders towards Antwerp, and en route passengers will delight in visiting to the little town of Bruges, known as the "Venice of the North". There is plenty of time to explore the many museums, buy some of the handmade lace or take a boat trip on the small canals that weave through the town. Visits to the vibrant and friendly towns of Gent and Antwerp are a "must" for those who enjoy Flemish art, architecture and sculpture. Plus they are great shopping centres! A visit to Rubens' house is quite an eye-opener.

As Savoir Faire makes her way towards the Dutch border, the waterways widen - these are part of the delta of the Maas and the Rhein as they reach the North Sea. A visit to the famous Delta Project exhibition gives an absorbing insight into the historical battle with the sea enabling visitors to appreciate one of the greatest feats of water engineering in the world involving damming the great estuaries. What a contrast between the modern deltaworks and the next port of call - Willemstad. This town is preserved in its original state, with windmill dykes, an old church and a 15th century arsenal. You can't leave Holland without tasting the Gouda cheese and what better place than the town itself which is visited before cruise concludes in Oudekerk just outside Amsterdam.

If you are interested in coming on this cruise - 13 days or 6 days, please contact us here at sales@gobarging.com or by phone. This cruise is not shown on our website.

It is possible to break the cruise into two parts so guests who have selected 6 nights will be transferred to Brussels Airport or Ghent half way through the tour.

back to top
News
SPECIAL OFFER ON MEANDERER - CRUISING THE UPPER LOIRE IN FRANCE
Lock-keeper readers will be pleased to learn that we are offering special rates on all available space on Meanderer until the end of July 2006.

If you book a cruise on the following June and July dates;

25th June 2006, 9th July 2006, 16th July 2006

you can benefit from the discounted price of $5,890 / £3,774 per twin cabin instead of the usual $8,660 / £5,550 - that's a saving of $2770 / £1,776. The special offer applies to individual cabin bookings and charters.

Meanderer also still has some cabins available on cruise departures in August, September and October, so if you are still planning to get away to France, why not try Meanderer?

Contact us today about our Meanderer offers

If you have any suggestions, feedback or barging stories to tell us, then please e-mail us.We'll be glad to hear from you and share your inputs in the lock-keeper.

Why not email this edition on to a friend, and let them share the fun. New subscribers can sign-up here, and are very welcome. More people are joining every day, so let's keep building a great Barging community..!

Thats about it for this 35th edition of the Lockkeeper, and hopefully the above articles have whet your appetite for that well-earned luxury cruise..! Please visit barge cruises and have a look around, or follow the individual links above.

The next edition of the lock-keeper will be out in June 2006, so we'll see you then.

back to top